Hamburg Sustainability Session #2: Towards a Circular Economy
05/11/2020: 10:00

-

11:30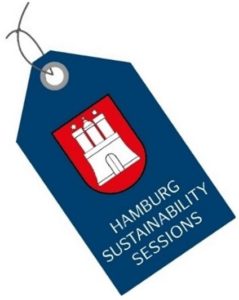 This event was carried out in English language. 
Today's major societal challenges, such as increasing waste generation and resource depletion, call for holistic approaches that support new sustainable growth models. The Circular Economy has become a widespread paradigm that aims at closing material and energy cycles to reduce or eliminate waste and carbon emissions. With a strong political tailwind, the European Green Deal is paving the way for circular approaches by initiating a set of targets and concrete actions relevant to all sectors of the economy.
HAW Hamburg and EY jointly invited to the second Hamburg Sustainability Session, during which three keynote speakers provided diverse perspectives on progress of the Circular Economy. Our three keynote speakers Paolo Da Silva Lemos, European Commission/DG Environment, Brussels, Dr. André Wolf, Head of Research Unit "Global economy, and international trade" & "Energy, Climate and Environment"/Hamburg Institute of International Economics (HWWI), Germany, and Per Møller/Kalundborg Symbiosis, Denmark, will present how the EU's Circular Economy strategy is reflected in distinctive approaches, research activities and inspiring corporate practices.
Click on the title to download the presentations. If you would like to contact either organizers, you can find their profiles and contact details in the organizers' profiles.
Look forward to our next Hamburg Sustainability Session taking place in Q1 2021!
Contact
Hamburg University of Applied Sciences (HAW Hamburg)
European School of Sustainability Science and Research (ESSSR)
Cintia Nunes, Nico Ulmer, Franziska Wolf
+49 40 428 75 6324