HSS #7 – Sustainable and Fair Supply Chains: examples from the food and textile industries.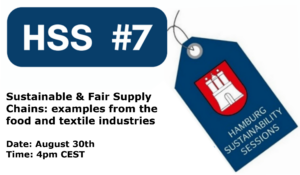 In today's interconnected world, where companies operate globally, supply chains play a crucial role in achieving success. However, it is essential to ensure that these supply chains are sustainable and minimize harm to our planet and its resources. To accomplish this, strong collaboration among all stakeholders is necessary to promote sustainable practices.
Recognizing the significance of sustainable supply chains, the European Commission has recently adopted a proposal for a Directive on corporate sustainability due diligence. This directive, outlined in detail at https://ec.europa.eu/commission/presscorner/detail/en/IP_22_1145, aims to encourage responsible and sustainable corporate behavior across global value chains. While progress has been made by companies and valuable scientific knowledge and assessments have been published, there is still much work to be done.
We are thrilled to present the seventh sustainability session of the Hamburg Sustainability Sessions and showcase inspiring examples from the coffee and textile sectors. Moreover, we will shed light on the latest international developments in this field with the help of three distinguished experts. This international event will be conducted in English, offering a platform for global collaboration and learning.
To be part of this event, please register at https://esssr.eu/events/hss-7-sustainable-and-fair-supply-chains-examples-from-the-food-and-textile-industries/ . As the event draws closer, you will receive additional information, including the Zoom link, ensuring your seamless participation. Together, let's contribute to building sustainable supply chains and a brighter future for our planet.
The presenters: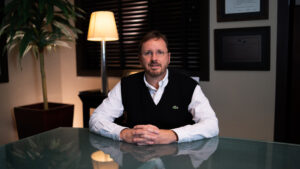 Prof. Dr. Marcos Fava Neves is a globally acclaimed expert in food, agribusiness, and bioenergy strategies. He has dedicated his career to developing strategic planning processes for companies and food chains. In 2004, Marcos co-founded Markestrat Company, which has undertaken numerous international projects, studies, and research for over 300 agri-food business organisations. He is also the visionary behind the DoutorAgro platform and the Harven Agribusiness School. Currently, Marcos is a part-time Professor of Planning and Strategy at the School of Business at the University of São Paulo and FGV Business School in Brazil. As an accomplished speaker, he has delivered over 1600 lectures and presentations in 25 countries and was awarded the prestigious "Fellow" title from IFAMA (International Food and Agribusiness Management Association) in 2015. Marcos has published over 100 articles in international journals and authored and edited 75 books across ten countries. He's also received over 6,000 citations according to Google Scholar. He's passionate about keeping people informed on the latest in global agriculture and agribusiness. You can find him sharing his expertise with thousands of followers on LinkedIn, Instagram, and YouTube.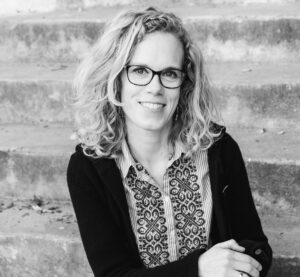 Johanna Imiela is a Research Associate at the HAW Hamburg with a sustainability background: she worked as a Sustainability Advisor in Germany's Foreign Trade and Investment Promotion Scheme for almost 10 years until she started her PhD journey, and before that as a CSR Consultant in the textile sector. She is particularly interested in the social dimension of sustainability. My topic will be "The people part of the SDGs – corporate sustainability in the textile industry".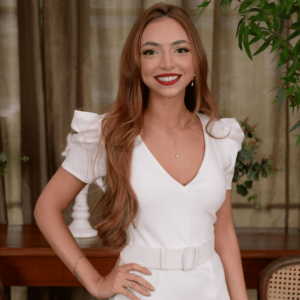 Yana Guimarães graduated in Business Administration from the University of São Paulo, she published her thesis on sustainability in the coffee supply chain in an international journal and worked as an ESG analyst at the largest coffee cooperative in the world – Cooxupé. Currently participates and inserts sustainability in international negotiations as a trader in the speciality coffee arm of Cooxupé – SMC Specialty Coffees.