Hamburg Sustainability Session: Hamburg meets Kyiv – FOOD SECURITY (18 November 2022)
18/11/2022: 11:00

-

13:00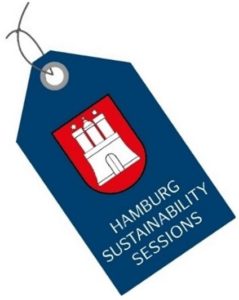 This Hamburg Sustainability Session "Hamburg meets Kyiv – FOOD SECURITY" – held in English language – will take place on 18 November 2022. At 11:00 Hamburg time (CET), 12:00 Kyiv (UTC+2).

How is the invasion of the Ukraine impacting food security locally and globally?
An integral part of the Agenda 2030 is Sustainable Development Goal 2 "Zero hunger", which comprises actions to end hunger, achieve food security, improve nutrition and promote sustainable agriculture. Climate change has already impacted agriculture and increased rates of hunger across several countries. This situation has worsened abruptly with the ongoing Russian invasion of the Ukraine.
This war has not only caused loss of human and animal life, but also loss of forest coverage, destruction of infrastructure, and closure of ports. Another crucial problem is the food insecurity faced not only by Ukrainians but also by populations of countries dependent on Ukrainian food imports.
You are all invited to follow our discussions between experts and practitioners who are working with and and doing research on food security in the Ukraine during our 6th Hamburg Sustainability Session held online!