Save-the-Date: Hamburg Sustainability Session No. 3 on 25 March 2021 – Assessing environmental impacts –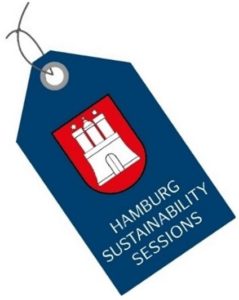 Save the Date for the next Hamburg Sustainability Session, the first one in 2021! This online event "Assessing environmental impact" – held in English language – is planned to take place on 25 March 2021, from 16:00-17:30 CET.
Research suggests that many consumers are willing to pay a price premium for environmentally friendly goods and services (products). At the same time, more and more regulations arise to decrease industry's burden on environment. Environmental impact may not only be caused during the product's use or end of life phase but already starts with raw material extraction and processing. A life cycle assessment (LCA) offers an opportunity to integrate environmental considerations into decision making 'from cradle to grave' to improve the profile of a product. By now, it has become a vital tool for businesses to proactively identify and manage environmental risks and, in the end, contribute to reaching the global sustainability goals by 2030, in particular SDG12 (ensuring sustainable consumption and production patterns).
But what drives companies to perform LCA? What are the fundamental steps when carrying out an LCA? What kind of data does an LCA require? How and by whom is the methodology applied? What kind of (tangible) benefits does this bring to companies, especially in the long-run?
Assessing environmental impacts – Program:
16:00 -16:10 – Introduction by the organizers
16:10 – 16:30 – Keynote 1: Life Cycle Analysis and insights into latest trends
Martina Prox, ifu Hamburg GmbH
16:30 – 16:50 – Keynote 2: Life Cycle Analysis as a catalyst for change in business – insights from the consumer technology company Logitech
Robert O'Mahony, Head of Sustainability, Global Operations, Logitech
16:50 – 17:10 – Keynote 3: LCA from a circular economy perspective with the EY Circul8or
Mathias Brey, Partner EY Supply Chain & Operations, Ernst & Young GmbH
17:10 – 17:30 – Virtual diskussion, exchange and networking
We'd be pleased to welcome you to this next session, simply register via the button and copy the date into your calendar.