Kick-Off event – "Nature Conservation and Conflict in Ukraine: Determining War Damages to Nature Reserves in Ukraine"
13/09/2022: 14:00

-

15:30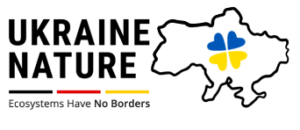 The Hamburg University of Applied sciences will launch the project "Nature Conservation and Conflict in Ukraine: Determining War Damages to Nature Reserves in Ukraine" on 13.09.2022 by hosting an online workshop.
This project is supported by the German Federal Environmental Foundation (Deutsche Bundesstiftung Umwelt).
To attend the workshop,  in the workshop, send an expression of interest to Dr. Maria Fedoruk at: Maria.Fedoruk( at )haw-hamburg.de.