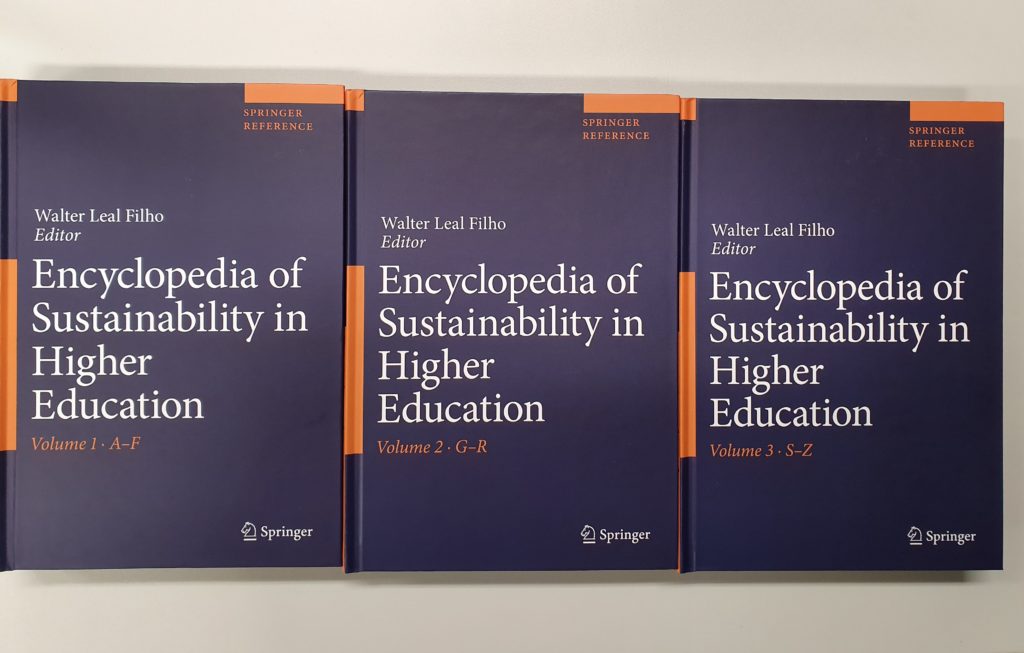 The ESSSR and the IUSDRP are proud to announce the launching of the "Encyclopedia of Sustainability in Higher Education". This Encyclopedia serves as a tool to support universities across the world to implement sustainable development in higher education in a number of key areas, such as:
Policy-making, visioning, structures, management and strategies;
Teaching, learning and competencies;
Research and transformation;
Campus greening, design, operations and carbon impacts;
Students and stakeholders´ initiatives and involvement.
The Encyclopedia will be of special interest to administrators and managers at higher education institutions, academic staff (e.g. lecturers, professors, researchers) as well as technical staff and students. Also, other groups working outside higher education but interested on the theory and practice of sustainable development will find its contents useful. Further details can be seen at:
https://www.springer.com/gp/book/9783030113513

In case of questions or suggestions, you are welcome to contact us anytime.