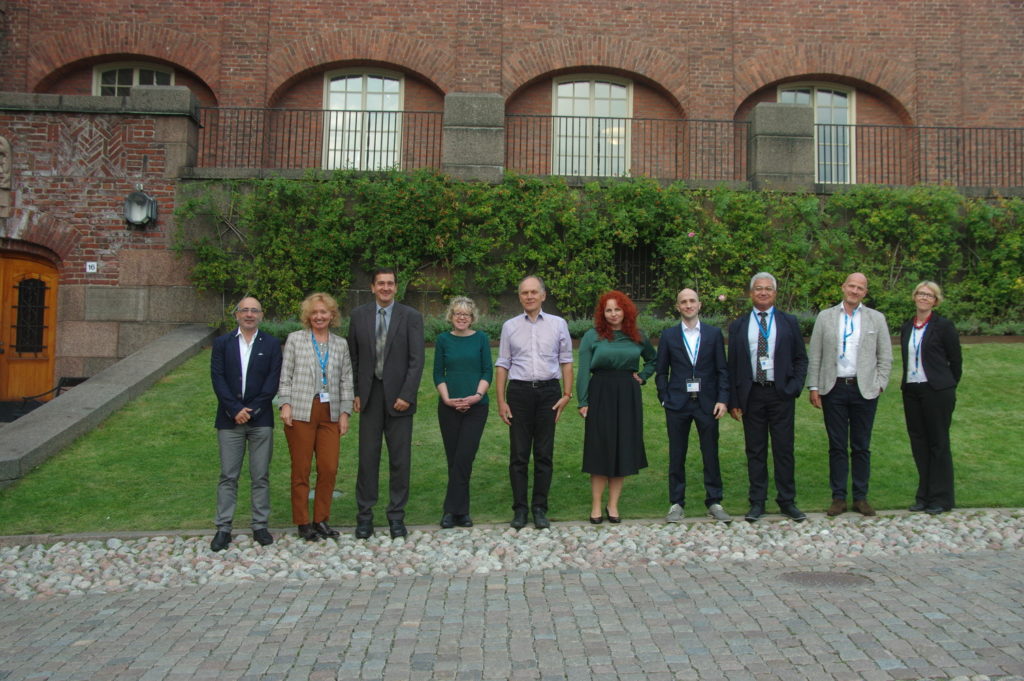 The second ESSSR Board meeting took place at the KTH Royal Institute of Technology, Stockholm, on 10th September 2019. Eight members attending the appointment discussed current ESSSR activities.
The topics on the agenda of the meeting included:
the planned online Master degree in Sustainable Development Goals Implementation (MSDGI, which will consist of 8 modules, a research project focusing on a specific SDGI issue and Exit Awards – post grad certificate after four modules, post grad diploma after 8 modules);
publications by ESSSR members;
grants and joint calls, as well as virtual seminars and summer schools for possible collaboration among members;
the communication strategy for ESSSR.
The next conference will take place on 16th & 17th March 2020, hosted by Prof. Helena Freitas at the University of Coimbra, Portugal. The theme is yet to be decided. The ESSSR Members will be informed soon. At the same day of the Board Meeting, the Accelerating the Implementation of Sustainable Development in the Curriculum conference, organized by the European School of Sustainability Science and Research (ESSSR) and hosted by the KTH Royal Institute of Technology, took place. During the two-day conference, researchers and professors presented their work related to sustainable development, sustainability as well as the Sustainable Development Goals in a higher education context. The presentations were done in PowerPoint Format, and posters were shown as well in the first floor of the library building, in which the conference took place. During breaks the participants had the chance to network with their international counterparts. Once again, we thank the KTH Royal Institute of Technology team for hosting and supporting us during the conference!
Please contact us at esssr( at )ls.haw-hamburg.de for further information.